Beachy Macrame Wall Hanging, Wed July 10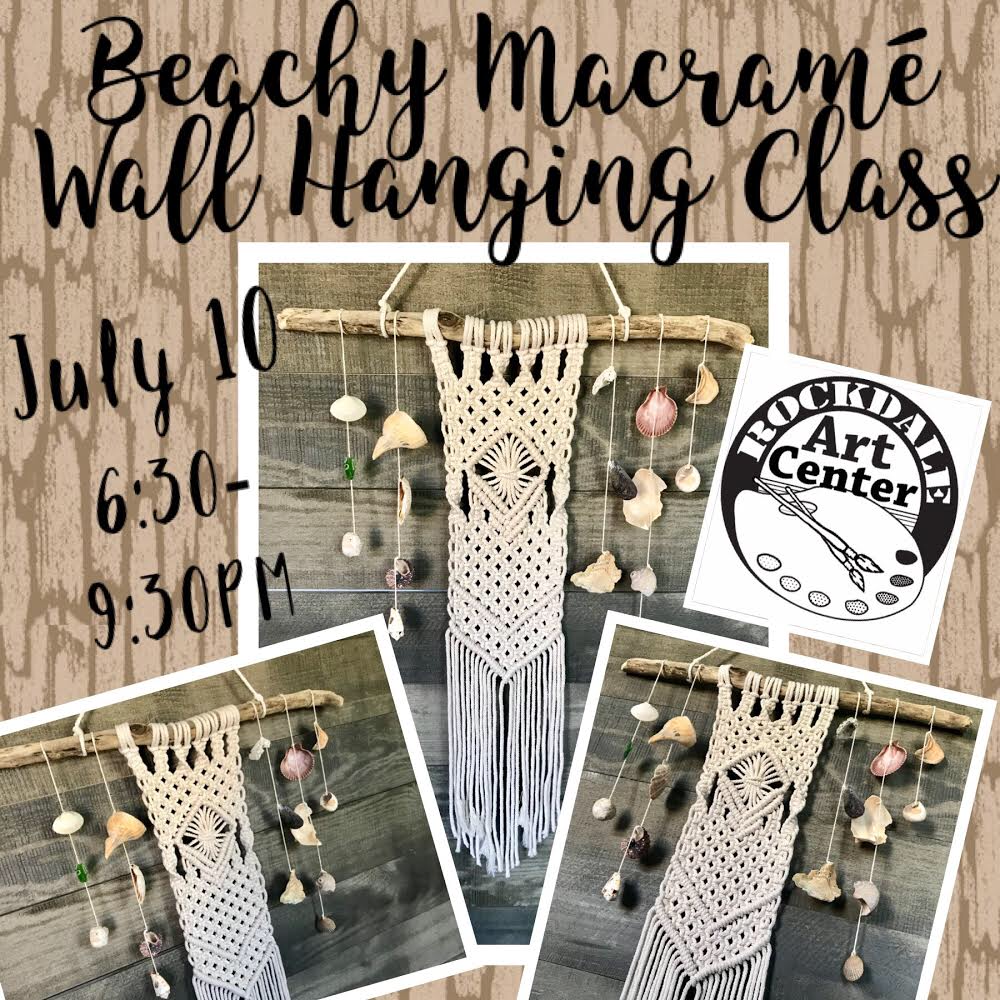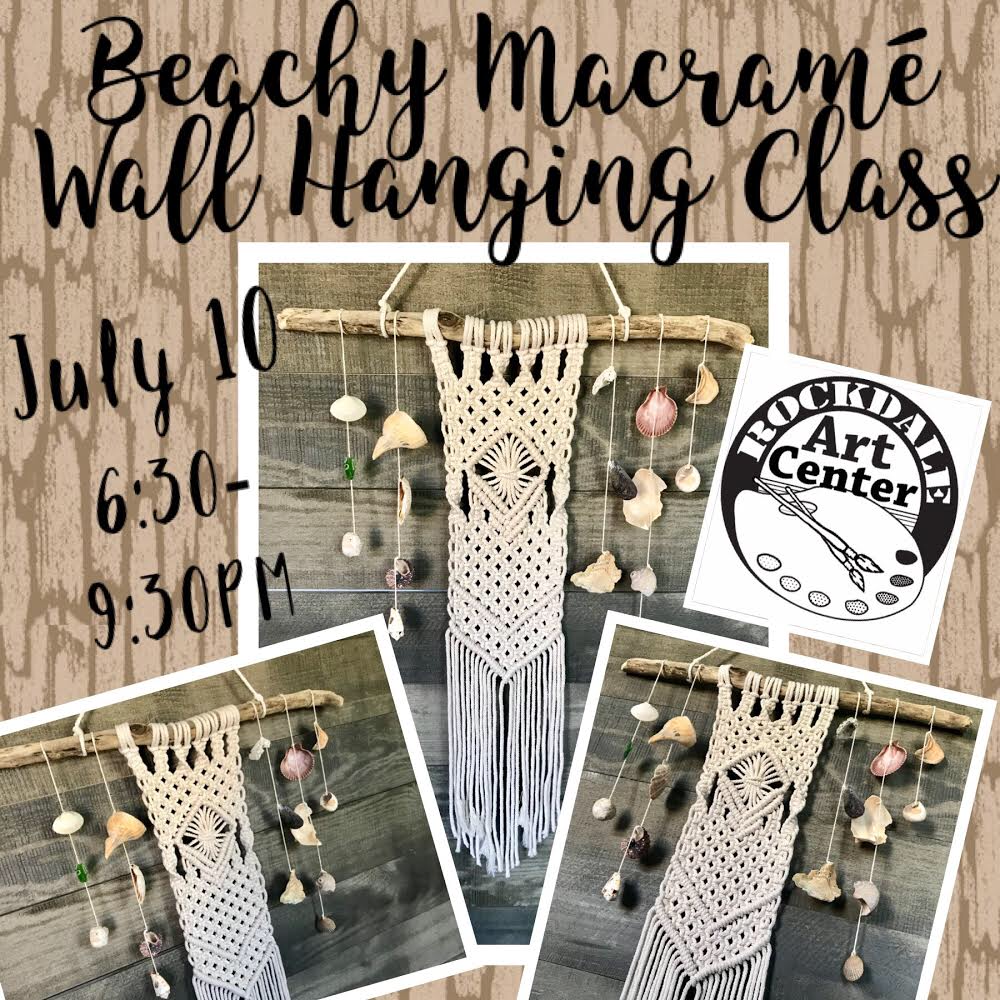 Beachy Macrame Wall Hanging, Wed July 10
Jillian Bilal of Handmade by Bee teaches you to make your own gorgeous, boho wall hangings in this beginner macramé class! In this three-hour workshop you will:
· Learn how to begin a macramé piece, including an overview of necessary materials.
· How to work a few different macramé knots, including casting on, the square knot, the half hitch and a few more.
· How to create design, texture, and pattern within your piece by varying the knots as you work.
· Leave with a finished beachy wall hanging, and the know-how to design and create more pieces on your own.
Wednesday, July 10, 6:30-9:30pm
$65.00 per person, includes all materials
Class fee includes instruction and all the necessary supplies and materials, including cord, seashells, and a piece of driftwood. No prior experience necessary - beginners welcome!
***If you would like to bring in your own found objects like driftwood, hardware, seashells, sea glassand oversized beads, please feel free!