Wood Flag, Wed June 19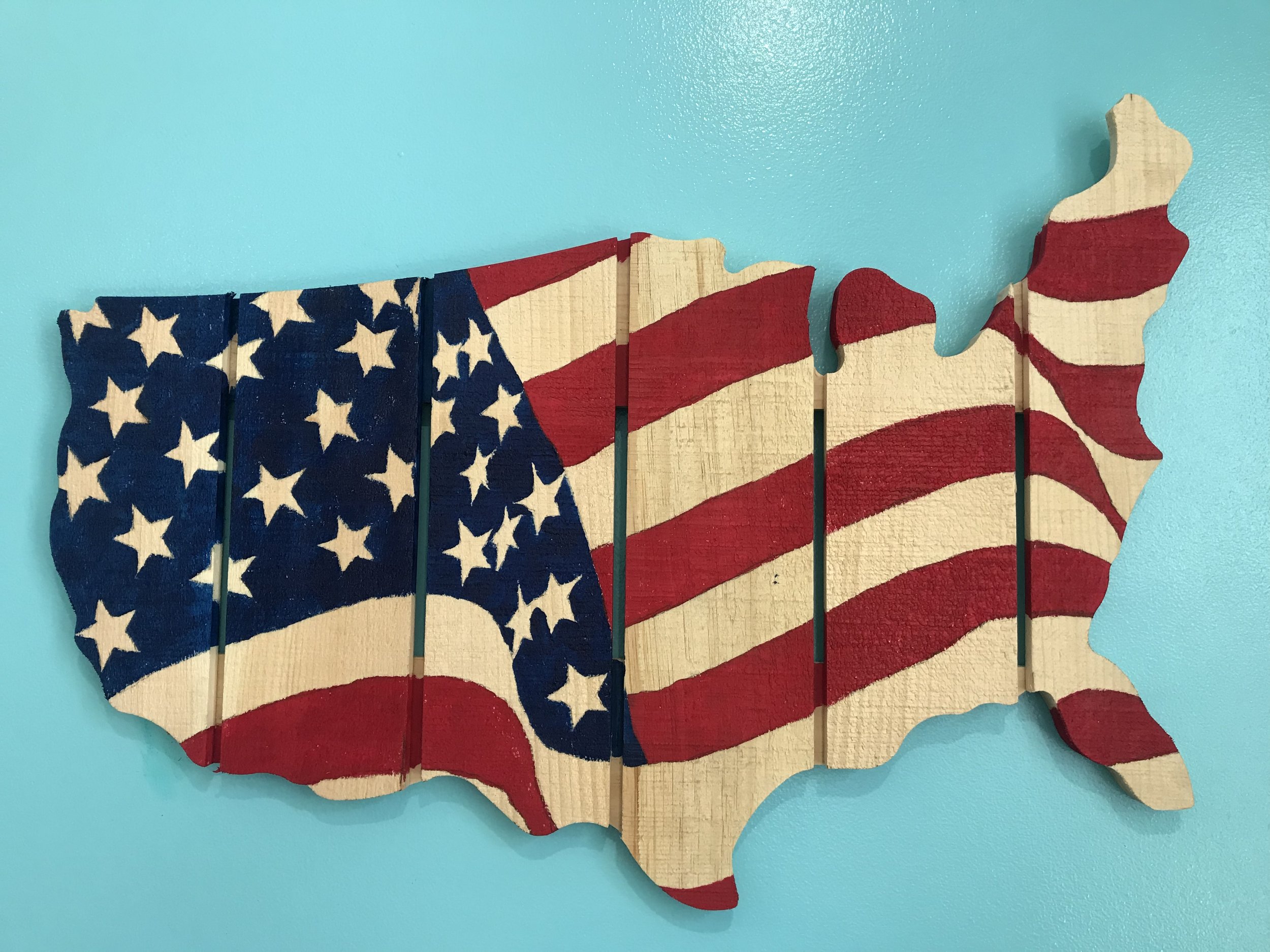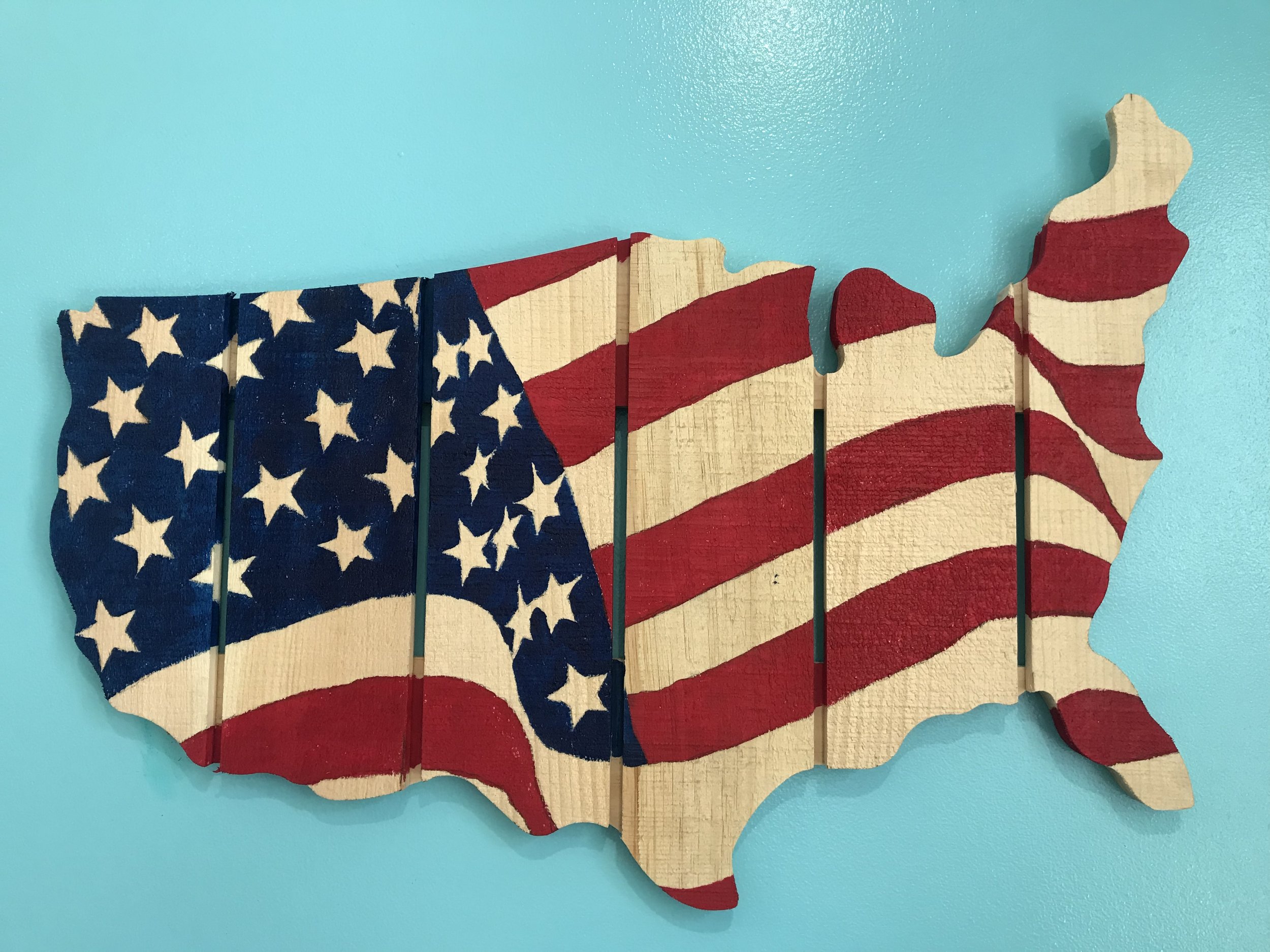 sale
Wood Flag, Wed June 19
Create patriotic decor and add your own creative touches to these unique wood palette designs. Flags are pre-drawn on your choice of the United States pine plank shape 23in x 16in) or reclaimed wooden rectangle (24in x 12in). You can make creative choices when painting your flag and decide to seal it when finished.
Wednesday, June 19, 7-9pm
$45.00 per person, includes all materials, NOW ON SALE FOR $40.00
Choose your flag shape from the drop down menu below, then proceed to checkout to pay with credit card. Or contact us to reserve your piece and pay upon arrival.